Fire Rescue & Safety
(Showing 3 companies)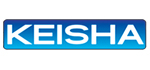 Keisha Marine Services Sdn Bhd
Tel : (603) 3166 9717
Keisha Marine Services Sdn Bhd (KMS) is a leading Malaysa safety equipment supplier and Malaysia Personal Protective Equipment (PPE) company providing marine equipment, spare parts, life saving equipment, chemical products, eletrical ...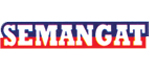 Tel : (607) 550 0451
Semangat Fire Safety Sdn. Bhd. official website. We are one of the leading Malaysian company specializing in quality Life-Saving, Fire Fighting, Marine and Industrial Safety Equipment. It started of providing a wide range of reputation ...